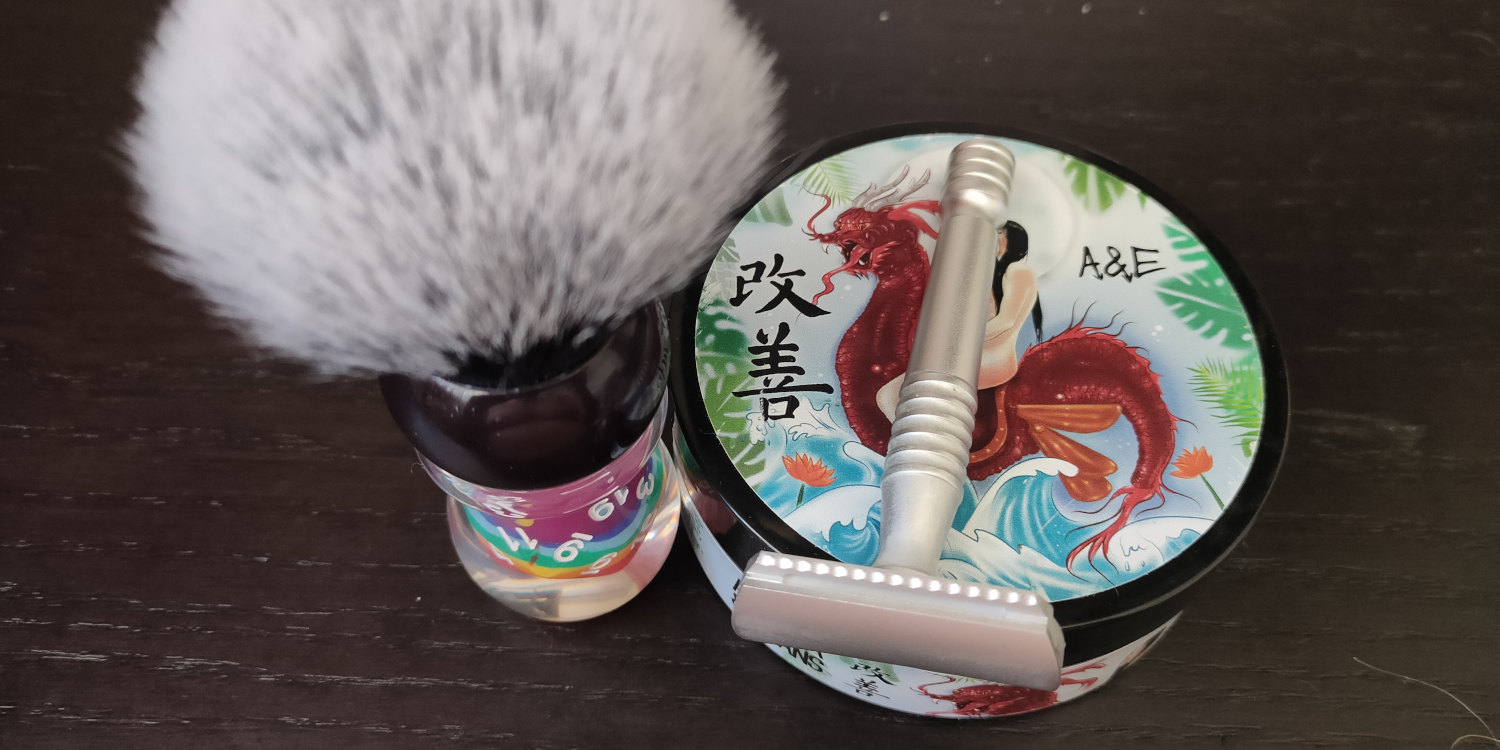 Prep: Hot Splash
Razor: Razorock – Lupo Aluminium
Blade: Derby Usta
Brush: Yaqi – Lucky Dice
Lather: Ariana & Evans – Kaizen
Post-shave: Proraso – Alum Block
Post-shave: Phoenix Shaving – Awesome Sauce Star Jelly
I'm very much over this whole COVID-19 situation at the moment, there are 20,000+ cases on average reported each day here in the state of NSW, and it almost feels like every person should have caught it by now. Today was my nieces turn, and as the f amily attended their party on Friday, they all needed to be tested, so luckily the RATs were all negative, and we could continue our pre-arranged plans for the day.
So for me, the early-ish bird, I was up and at 'em before the news came through. A full head and and face shave ready for a family catchup.
A glorious lather for up top. Nice creamy consistency, and with great coverage. Two passes and the blade was spectacular. I really like the Derby Usta's. I'm thinking it may become my go to blade on a second use. The first does a good job without being too harsh, and the second comes up a real treat.
Always need more soap and water for the face shave, never seem to have enough, but always feel like I'm adding too much water as well. Can't seem to get the balance correct.