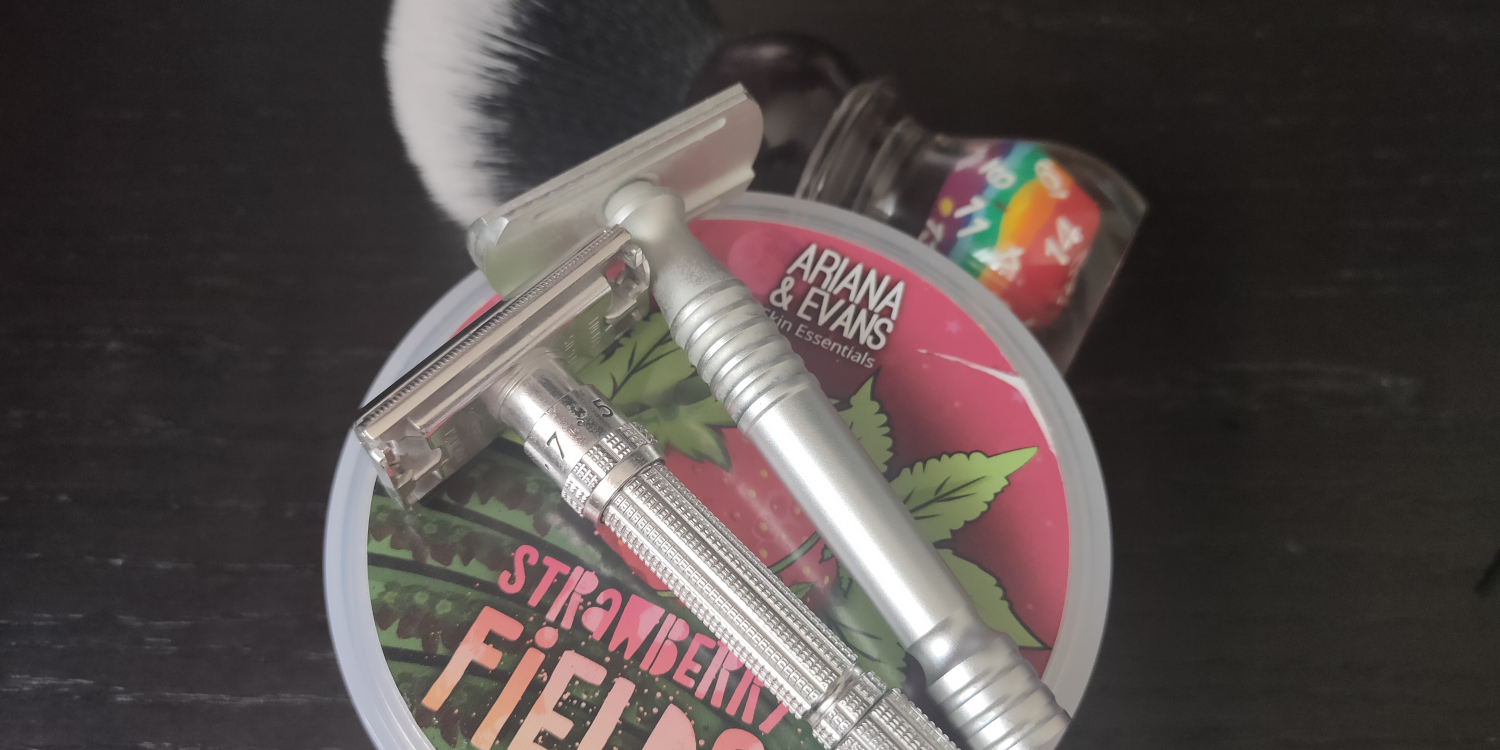 Prep: Hot Splash
Razor: Razorock – Lupo Aluminium
Razor: Gillette – Slim Adjustable (L1)
Blade: Wizamet Super Iridium
Brush: Yaqi – Lucky Dice
Lather: Ariana & Evans – Strawberry Fields
Post-shave: Proraso – Alum Block
While I'm still on personal leave for my surgery almost two weeks ago, I thought I would take the opportunity to take my time and have a full blown shave.
Whenever I have a full blown shave, I always like to start with the dome.
Loaded up the Aluminium Lupo for with a brand new Wizamet blade. I've never used a Wizamet before, so didn't know what to expect from this blade.
Started with a thick lather from the Strawberry Fields. I don't think I used enough water for the first pass, the soap and hair wasn't washing off the razor easily. Struggled cleaning the razor through the first pass on the dome, but after that, added some water and didn't have a problem after that.
A second pass followed and I'm down with a nice head shave, ready for the next dome shave.
After the dome, it was time for the face, and another attempt with the new vintage razor. Moved the Wizamet across to the Gillette Slim Adjustable, and lathered up the face. The lather went on smooth, and was soon shaving with my newest razor.
The first pass trimmed down the few days growth that I had. I'm still getting used to the razor, but the blade reveal isn't as much as I expected, might have to try the next level of aggression.
It is still a great razor, I just haven't adjusted to how it works with my face and skin. I always have this problem with every new razor. It is just part of the learning process with how each razor works. I find that regular shaving makes this much easier to do.
So today's shave is a success, and it brings back memories of pre-lockdown life and shaving regularly. I need to build good habits that give me time for myself, time to put myself first.