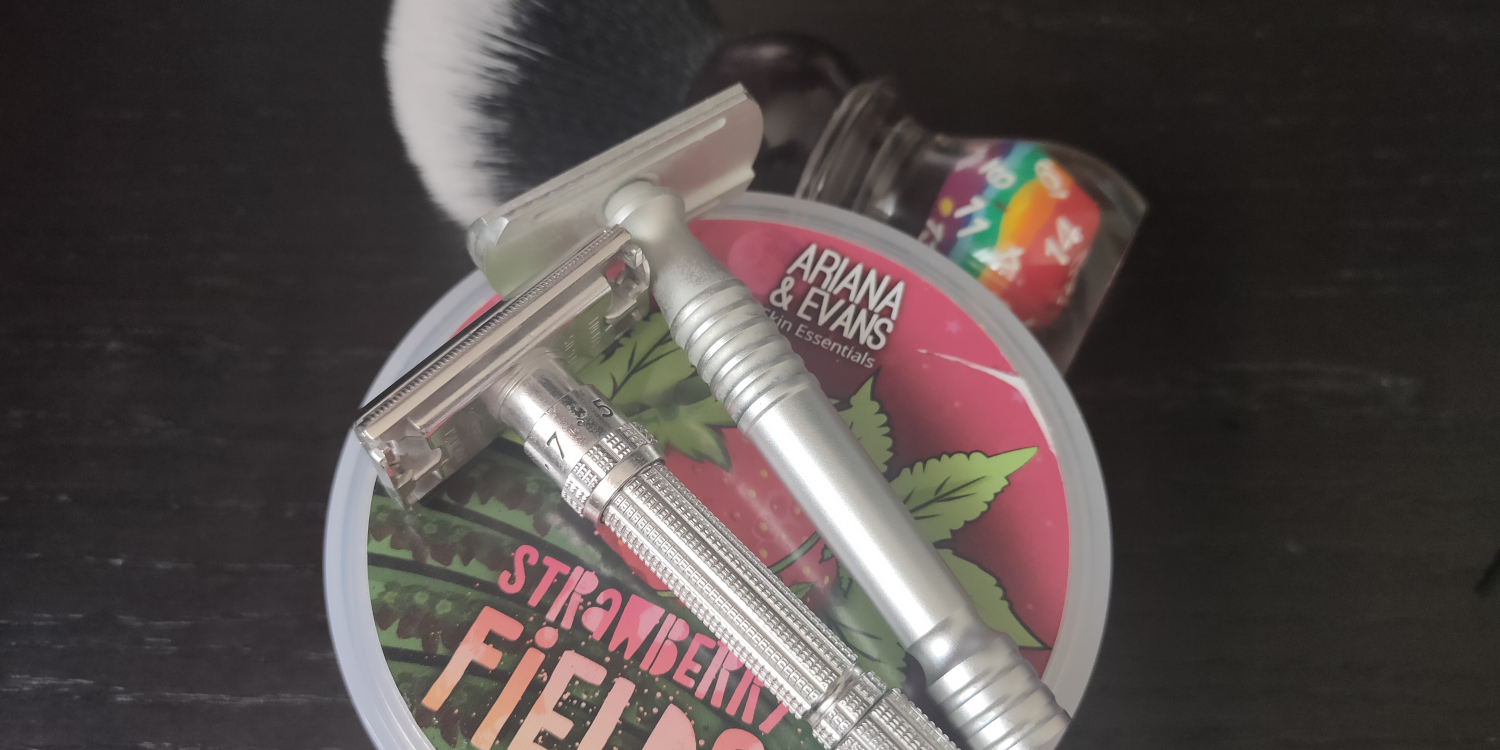 Prep: Hot Splash
Pre-shave: Phoenix Shaving – Ice CUBE 2.0
Razor: Razorock – Lupo Aluminium
Blade: Derby Usta
Brush: Yaqi – Lucky Dice
Lather: Ariana & Evans – Strawberry Fields
Post-shave: Proraso – Alum Block
Following on from the last shave where I was trying to avoid a case of COVID, today's shave is brought to you with a personal case of COVID. It seems I managed to pickup a case of COVID, and so I have a week being stuck at home for 3 days so far, and have a further 4 to go during my isolation period.
So wish all this extra time on my hands, I have elected to shave before the weekend.
One thing that I have decided is that the Derby Usta blade does not seem to work well with the razor and my head. I certainly won't be buying any more Derby blades. I know that I previously thought I would stick with them, but after today's use of them, compared with the Feather blades, I have had better shaves with the Feather.