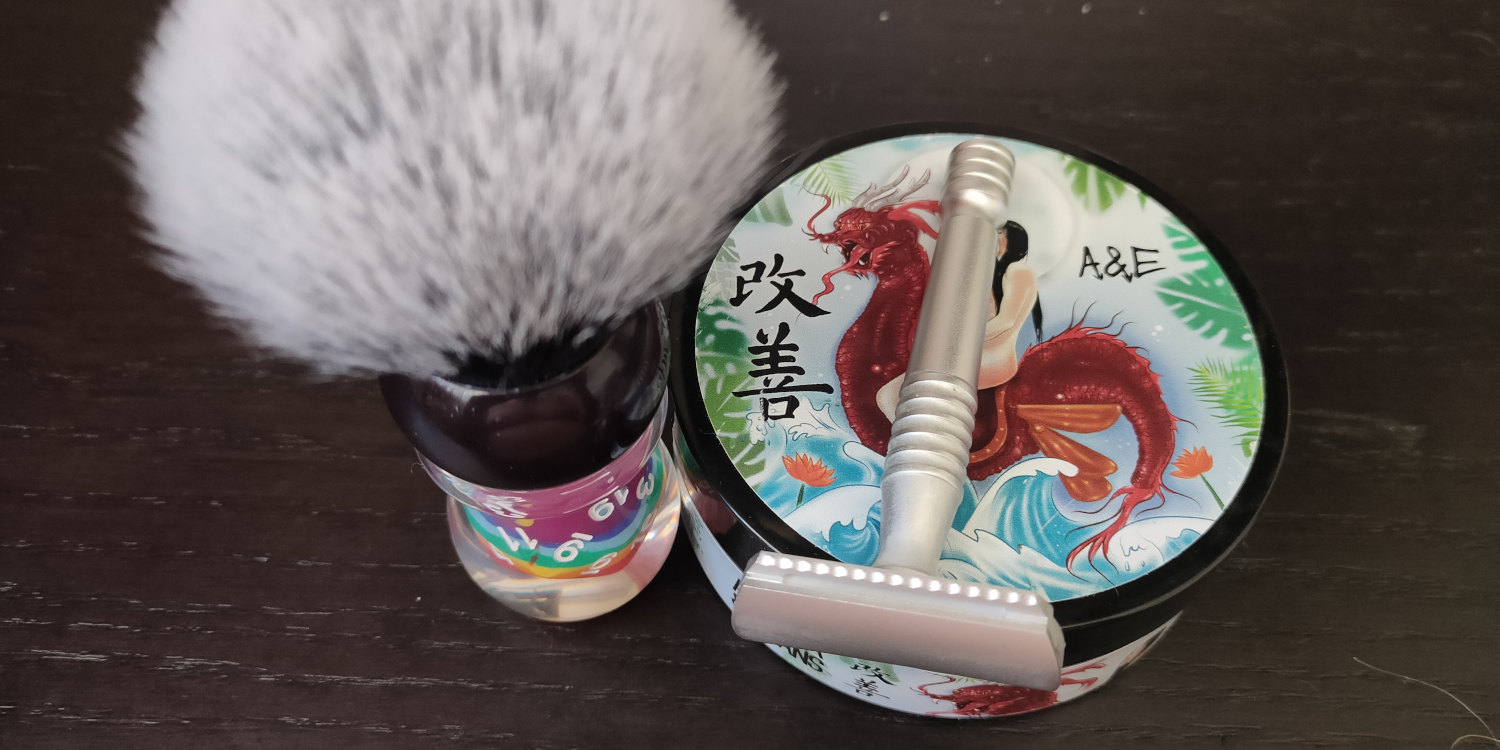 Prep: Hot Splash
Prep: Phoenix Shaving – Cube 2.0 Unscented
Razor: Razorock – Lupo Aluminium
Blade: Derby Usta
Brush: Yaqi – Lucky Dice
Lather: Ariana & Evans – Kaizen
Post-shave: Proraso – Alum Block
It has been another week since my last shave, but oh well, new year, new me right?
Started the shave with a 3-shave old blade, and while it did a good job, it just wasn't up to my standards. Luckily for me I remembered to grab a new blade before shaving. After the first pass up top, I swapped over to the new blade and did not regret it one bit.
Finished up the dome with the new blade, and continued onto the face.
Two passes on the face, it was two week old hair, so not the greatest to shave, but nonetheless, still a decent shave. Happyt to have gone through with a shave today.
Still haven't been on the bike this year yet, but that can be tomorrow's morning routine sorted.