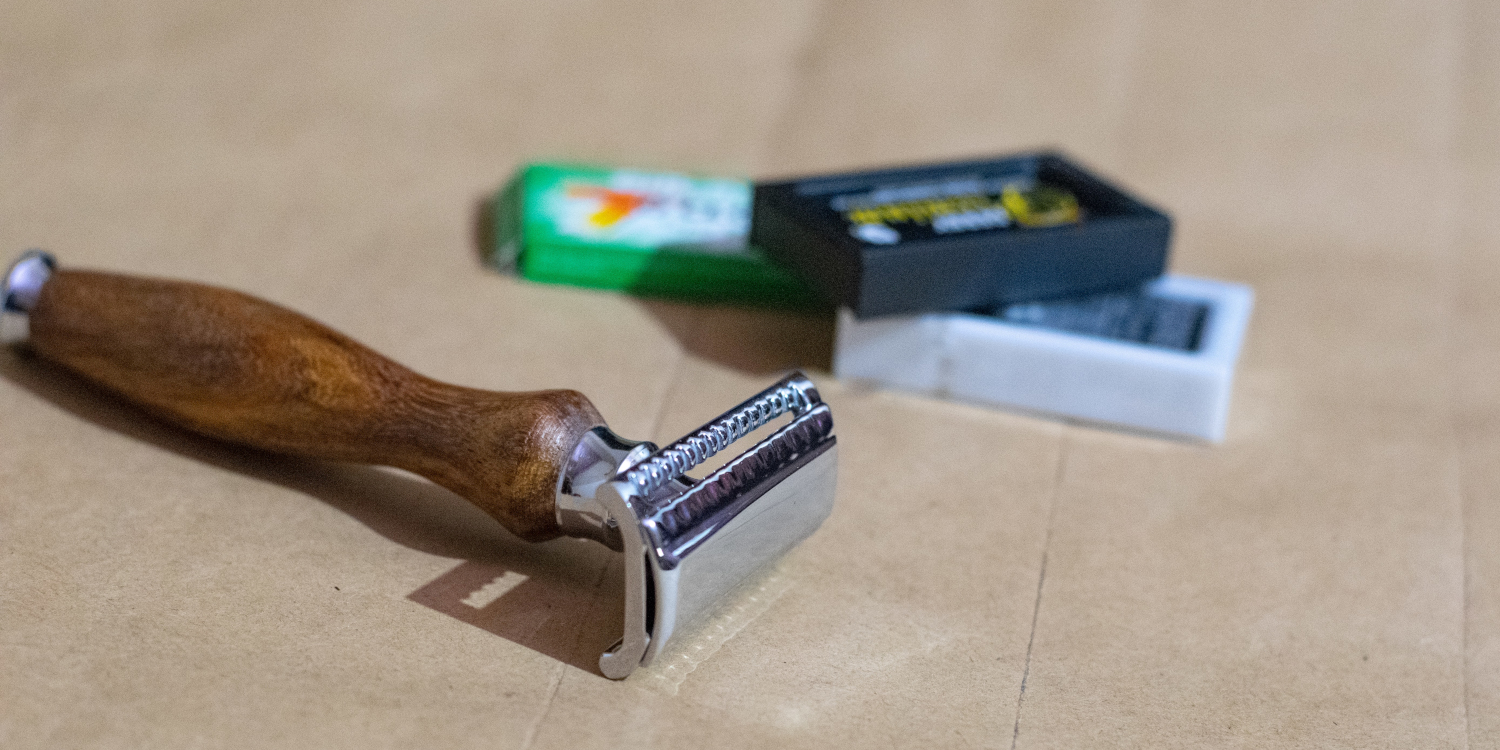 Prep: Hot Splash
Razor: Yaqi – Stamford
Blade: Derby Usta
Brush: Yaqi – Lucky Dice
Lather: Wife's Homemade Soap – Sweet Cakes Bay Rum
Post-shave: Proraso – Crema Pre Barba Eucalyptus & Mentholk
Following on from the struggle to do a head shave, I've struggled with the idea of doing a face shave. However I finally got to the point of itchiness and the need for a shave. A day of itching is enough to get me into the bathroom for a face shave at the moment. So a face shave while feeling unproductive it was.
A nice creamy lather from my wife's homemade soap. It was a little thin at first, but with time it thickened up to become a nice creamy lather. A two pass shave, with the grain and across the grain, to trim down the wild facial growth.
Ewww, the raw inflamed skin was revealed following the first pass. I really need to stay on top of this shaving to keep the face looking pristine. Glad I'm not in the office at the moment. Shaving will hopefully become more ingrained once I return to the office, whenever that may be.