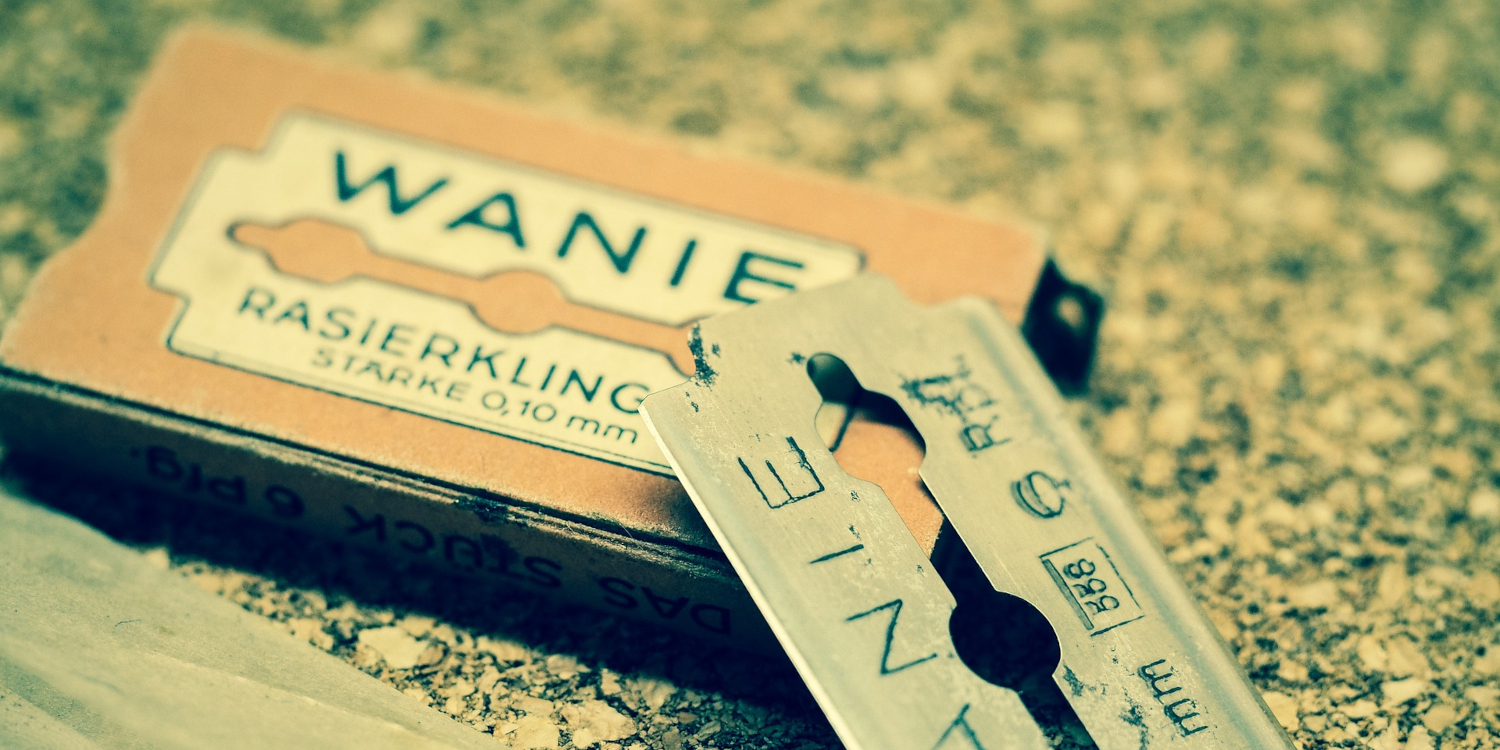 Prep: Hot Splash
Razor: Razorock – Lupo Aluminium
Razor: Gillette – Slim Adjustable (L1)
Blade: Wizamet Super Iridium
Brush: Yaqi – Lucky Dice
Lather: Ariana & Evans – Strawberry Fields
Post-shave: Proraso – Alum Block
Unfortunately it is almost time to go back to work after my surgery. Not really looking forward to heading back. But oh well.
This morning's shave was another full blown shave, I always like to start with the dome.
Loaded up the Aluminium Lupo for with a once used Wizamet blade. As with my last shave, not really sure how this blade would go.
With a thick lather from my wife's home made soap, I coated the dome and got to reducing the whiskers. It is so much easier to get through it with shorter hair. Why did I ever give up twice weekly shaving?
A quick second pass soon followed as I had removed most of the hair on the first pass.
After the dome, it was time for the face, and ?third? attempt with the new vintage razor. Moved the Wizamet across to the Gillette Slim Adjustable, and lathered up the face. The lather went on smooth, and was soon shaving with my newest razor.
For today's shave, I turned up the dial to see what this razor was like in it's more aggressive settings. Started with a 5, but too aggressive for my face, especially around the neck. I could make the 5 work on the face, but below the jawline was too aggressive. Definitely try a 4 next time. I removed most of the whiskers on this first pass, but can never just have one pass.
A second pass at the 3 setting seemed to work well for a second pass. Not really sure whether I will stick with a 3 given a 4 on the first pass. I suspect I will be a 4/2 shaver, maybe even a 3/1 with the rhodium coating.
So it seems I might be slowly dialing in how to use the Slim Adjustable razor, not sure I will ever use it up on the dome given how aggressive it seems to be, but we shall see with time and practice.