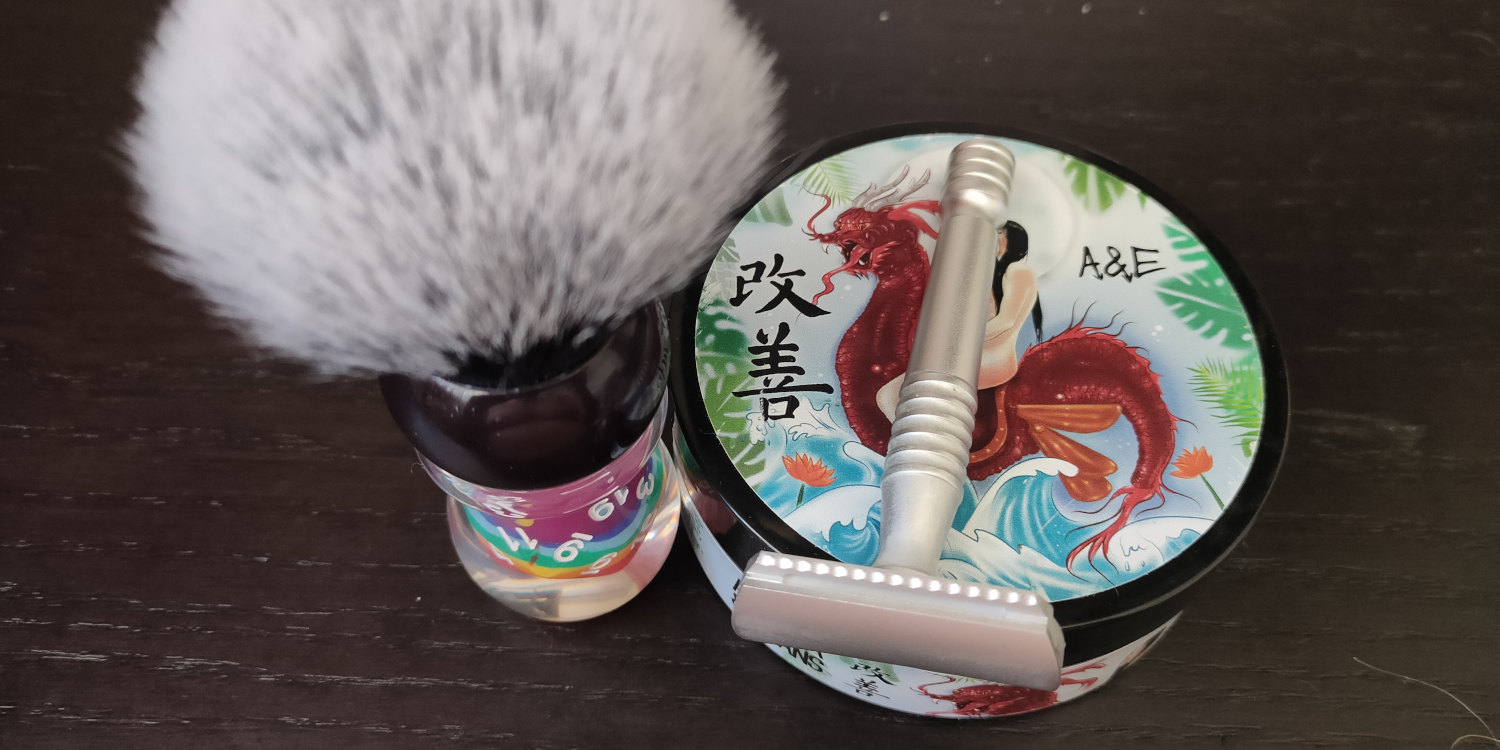 Prep: Hot Splash
Pre-shave: Phoenix Shaving – CUBE 2.0 Unscented
Razor: Razorock – Lupo Aluminium
Blade: Merkur Super Platinum
Brush: Yaqi – Lucky Dice
Lather: Ariana & Evans – Kaizen
Post-shave: Proraso – Alum Block
I don't want to say this, but as usual, after declaring something to have ended, it rears itself and I am in the mood to actually restart it all over again.
As like recently, I'm getting slack with these shaves, down to a weekly event for the dome, and fortnightly for the face. The face itch was starting to get to me, really need to make them weekly at a minimum.
But a nice smooth creamy lather from the Kaizen, and always making sure the soap is hydrated works well. I really need to make sure my soaps are hydrated more than I have been, it clearly leads to a better shave.