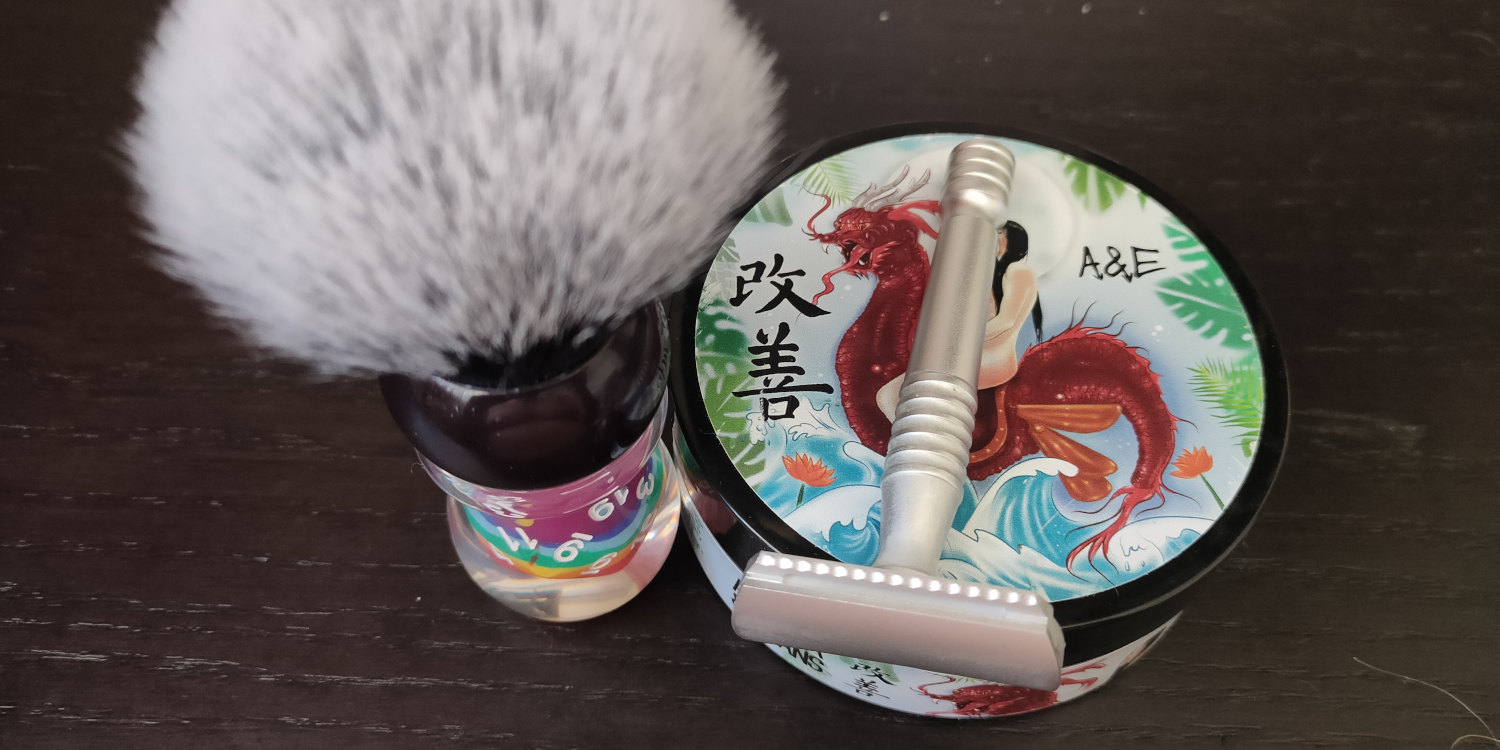 Prep: Hot Splash
Razor: Razorock – Lupo Aluminium
Blade: Merkur Super Platinum
Brush: Yaqi – Lucky Dice
Lather: Ariana & Evans – Kaizen
Post-shave: Phoenix Shaving – Awesome Sauce Balm
I really wasn't in the mood for a full head and face shave. So of the two, the head won and received a full shave. A couple of nicks, but nothing major. Maybe the face can be part of a mid-week shave.