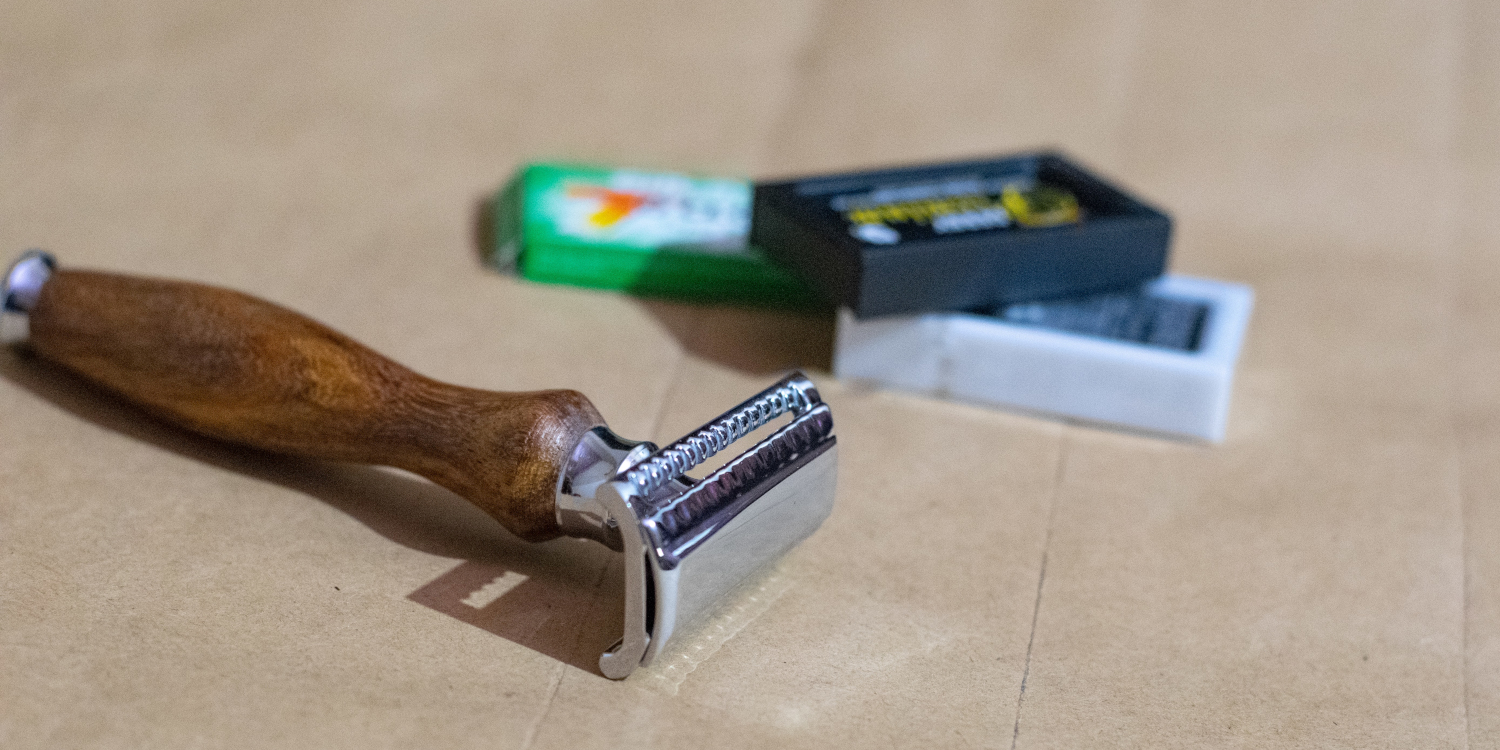 Prep: Hot splash
Prep: Phoenix Shaving – Cube 2.0 Unscented
Razor: Razorock – Lupo Aluminium
Blade: Derby – Usta, Feather
Brush: Stray Whisker – 452/24 Synthetic
Lather: Phoenix Shaving – Clubguy
Post-shave: Proraso – Alum Block
Fragrance: Phoenix Shaving – Clubguy
I have been very much a slacker when it comes to shaving this week. It has been a full week since my last head shave, and at least 10 days since my last face shave. The reason for the long periods is complete COVID apathy.
I started today's head shave with the Lupo and the Derby Usta blade, it seemed to be cutting decently, but then all of a sudden, it wouldn't cut anything at all, no matter what angle I held the razor. I thought about just moving onto my face and trying again tomorrow. But I wanted the smooth feeling up top.
I switched to a Feather blade, as soon as I switched, I could knock down the remaining hair easily. Seems that even though the Derby was only used once, it had dulled considerably even though it was stored dry.
So with the Feather, the remainder of my hair was removed. I considered leaving the face for another day, but I said that last time as well, and now 10 days later I'm left with the effects. I continued onto the face, if I didn't do it now, when would I shave again considering my COVID apathy.
With two passes it was done. It certainly wasn't the smoothest or most efficient shave, but it is now done, I feel better for it (something I have missed) and can start with a fresh schedule going forward.