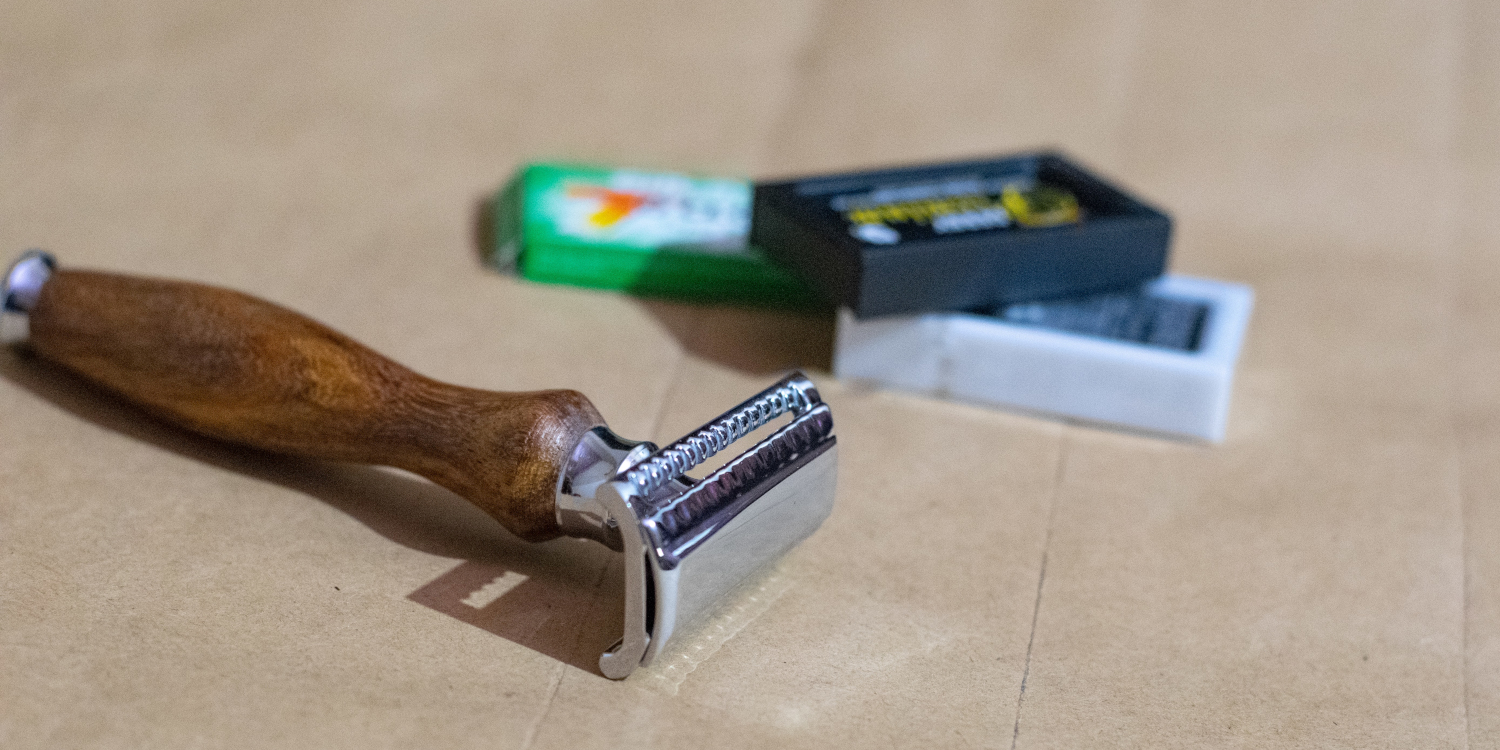 Prep: Hot Splash
Razor: Razorock – Lupo Aluminium
Blade: Merkur Super Platinum
Brush: Yaqi – Lucky Dice
Lather: Ariana & Evans – NYC
Post-shave: Proraso – Alum Block
Post-shave: Ariana & Evans – NYC
Having returned home from an unplanned week away from home, shaving was the last thing on my mind. I have not shaved in over a week, both face and dome. It is my first shave back at home with my full range of soaps, so time for something different.
It was just a dome shave, but would have been more difficult with a milder blade. I almost wonder whether my Feather Blades would have been a better option. The only problem, I have never used a Feather blade up on the dome, I'm too afraid of the potential nicks from incorrect use.
I'm still yet to choose my goto razor blade as I'm still working through my original sample pack from my first online purchase from Beard & Blade. I'm getting close to finishing them all, and need to choose my next purchase, unless I go for another sample pack, maybe?