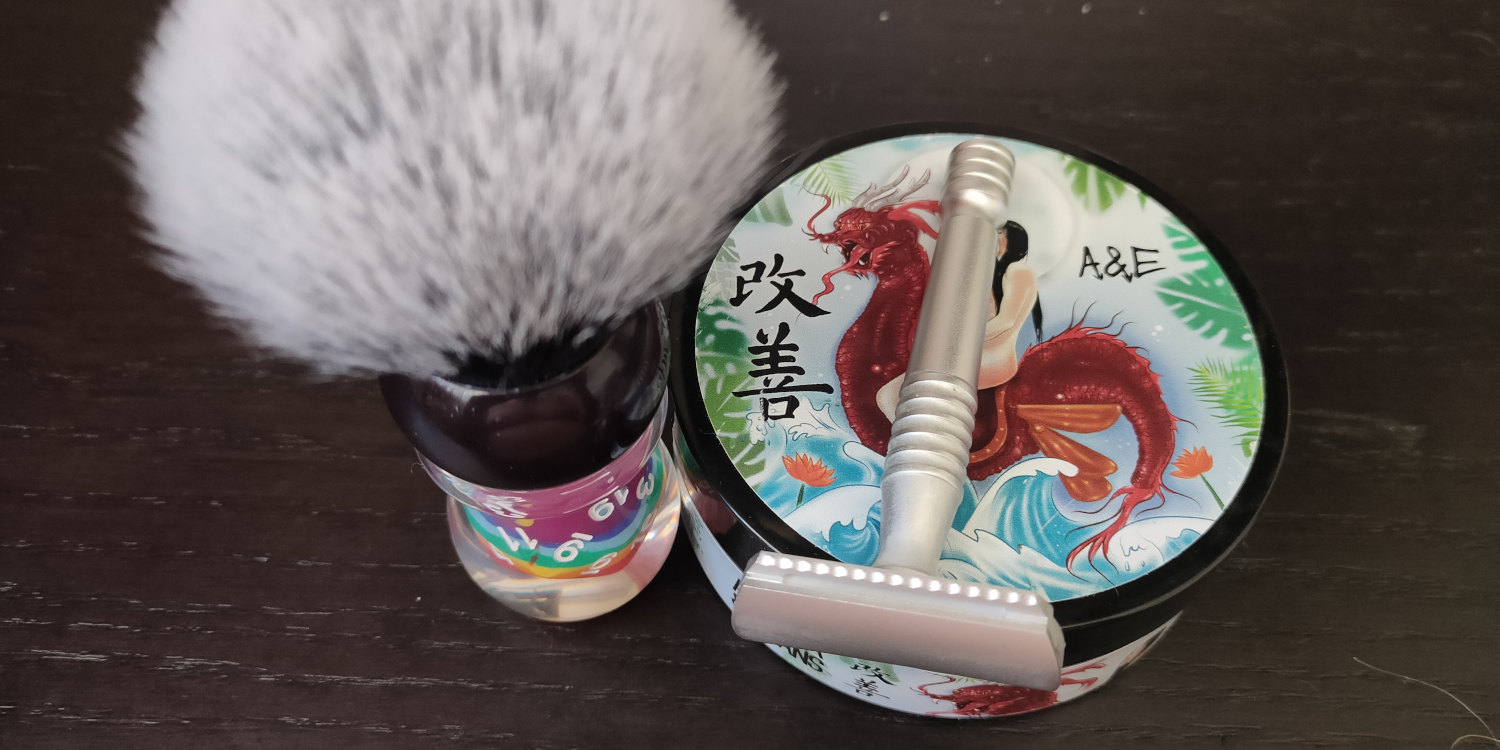 Prep: Hot Splash
Pre-shave: Phoenix Shaving – Ice CUBE 2.0
Razor: Rockwell 6C (4)
Blade: Feather Hi Stainless
Brush: Yaqi – Lucky Dice
Lather: Ariana & Evans – Kaizen
Post-shave: Ariana & Evans – NYC Splash
I purchased a new bike this week, I'm moving from my flat bar road bike to a gravel bike with drop bars. I got back on the bike 12 months ago before having to stop due to carpal tunnel surgery. I didn't get back into though. So as part of a new me in 2023, I'm going to get back into cycling and a new bike to get the blood flowing. It has been 10 years since my last bike, so thought I'd do myself a favour.
As for the shave. the Kaizen tub is almost empty, and there are only a handful of shaves left. Maybe 2 or 3 more at tops before my second tub is done and dusted. Always a nice lather from my soaps, no matter which one I use, maybe it's technique, maybe it's the right water content, maybe it's just luck? I'll keep doing what I'm doing and enjoying the lather, razors, & shaves.