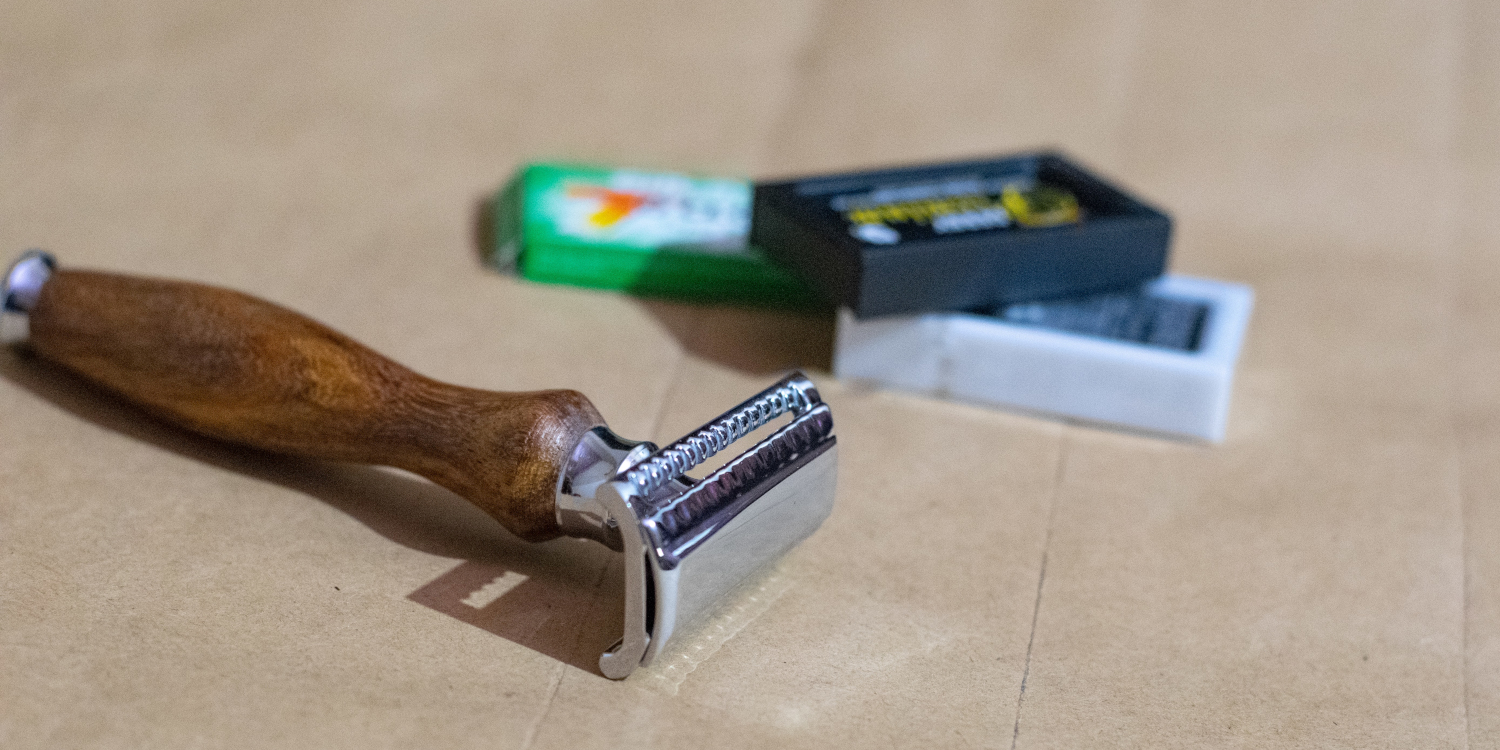 Prep: Hot Shower
Pre-shave: Phoenix Shaving – Ice CUBE 2.0
Razor: Razorock – Lupo Aluminium
Blade: Feather Hi Stainless
Brush: Yaqi – Lucky Dice
Lather: Ariana & Evans – Vanille de Tabac
Post-shave: Ariana & Evans – Vanille de Tabac
After a weekend doing my best to isolate from the family as they have COVID and I have managed to remain COVID free, I finally got around to shaving later on Sunday afternoon. I really did not want to shave, but I also knew that there would be a two full weeks of growth if I didn't do it then.
So a nice hot shower, rinse the hair and onto the shave. I think this is the third shave with the blade that was on the counter, but I'm not really sure. I continued on with the same software and hardware from last week's shave. The blade did a nice job no matter how many uses it has been, but it might be time for a new blade next time.
One thing that I do know is that I need to consider placing an order for some new blades so that I don't run out.