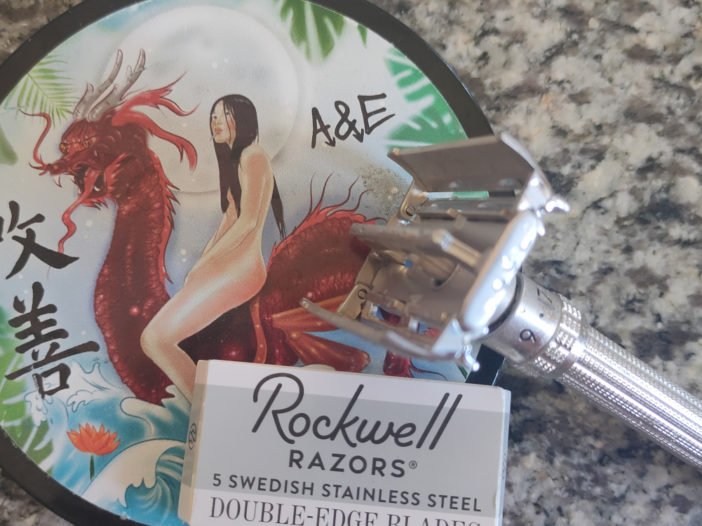 Prep: Hot Splash
Razor: Rockwell 6C (4)
Razor: Gillette – Slim Adjustable
Blade: Rockwell Razor Blade
Lather: Ariana & Evans – Kaizen
Post-shave: Proraso – Alum Block (Pieces)
Being a fairly warm day, the hottest in over 12 months. The psoriasis and eczema that I have have has flared up somewhat, not sure whether it is diet and weather related. But a shave is needed to make treatment easier.
So a full head and face shave with a combination of the Rockwell and Gillette Slim razors. However with a first use of the Rockwell blades that came with the razor. While there were no nicks or cuts as as result of the shave, it didn't feel as efficient as using my goto Feather blades.