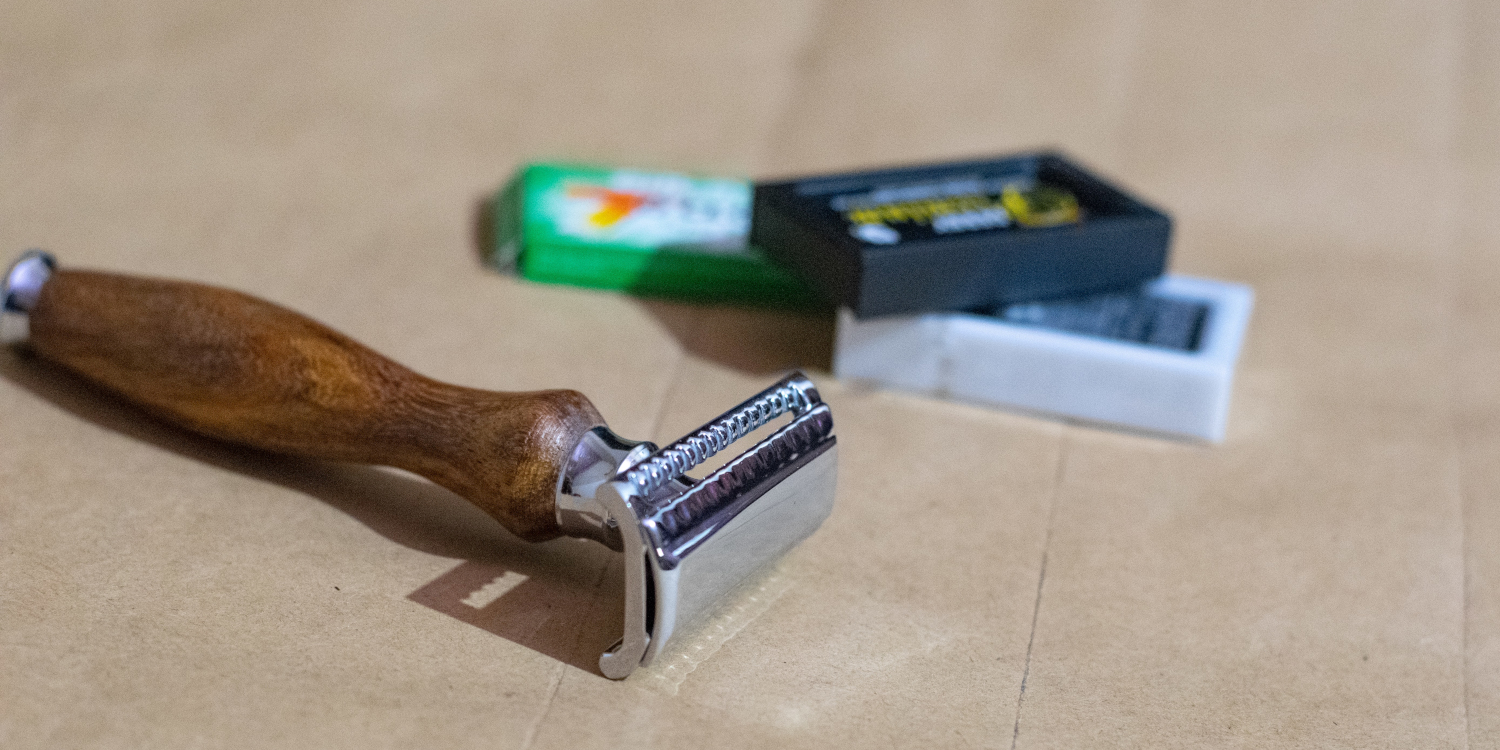 Prep: Hot Shower
Prep: Phoenix Shaving – Cube 2.0 Unscented
Razor (Head): Edwin Jagger – DE89
Razor (Face): Razorock – Lupo Aluminium
Blade: Parker Platinum (1 use)
Brush: Stray Whisker – 254/24 Synthetic
Lather: Ariana & Evans – Kaizen
Post-shave: Proraso – Alum Block
Post-shave: QV – Skin Lotion
Fragrance: Phoenix Shaving – Awesome Sauce
With a day out on the town planned for some long weekend adventures, I took the morning for a full head and face shave.
Two passes for the head, no nicks with the EJ over the Razorock. Definitely need to tone down the aggressiveness up on the dome. May not get a BBS shave, but near enough is good enough in my opinion.
Another two passes for the face with the Razorock. Cleaned up reasonably well and happy with the result.