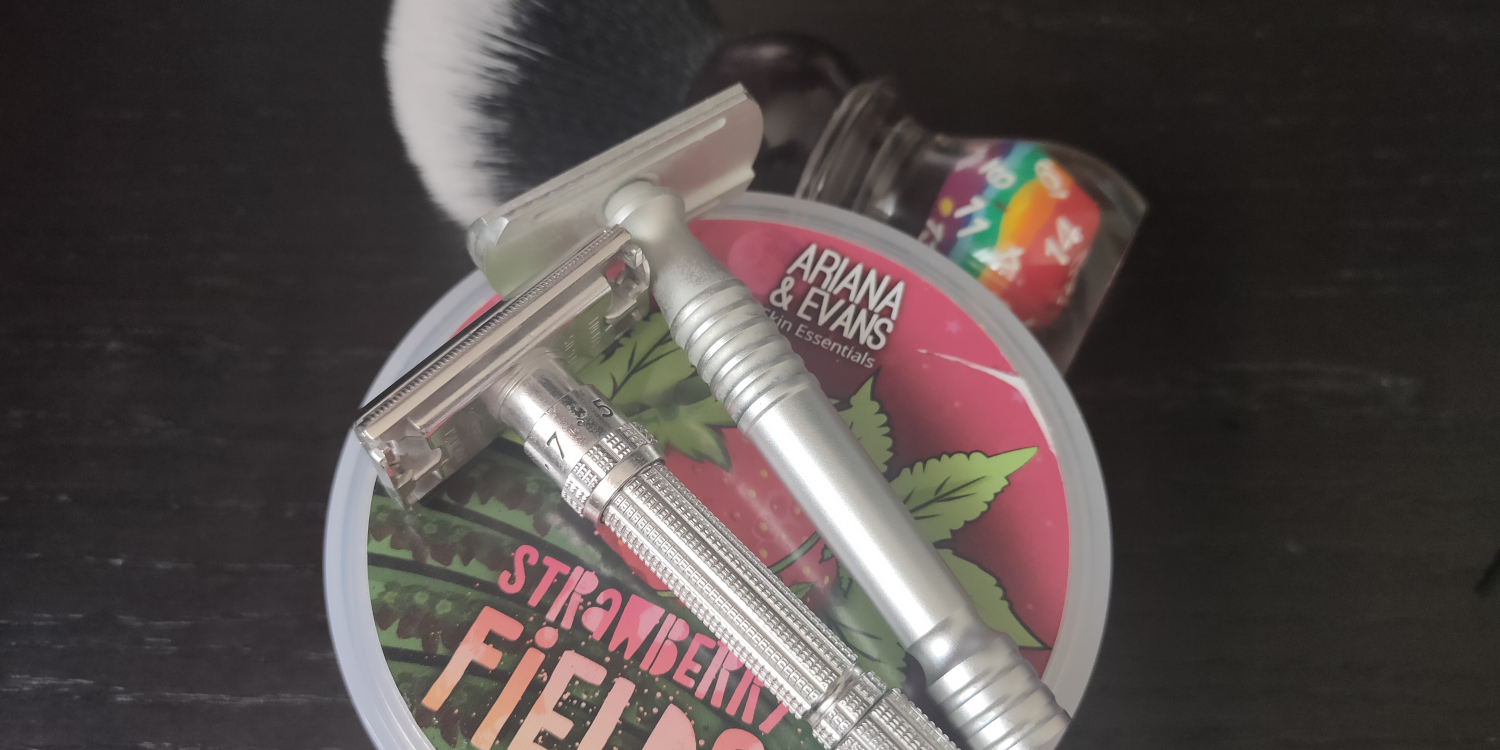 Prep: Hot Splash
Pre-shave: Phoenix Shaving – Ice CUBE 2.0
Razor: Gillette – Slim Adjustable
Blade: Wizamet Super Iridium
Brush: Yaqi – Lucky Dice
Lather: Phoenix Shaving – Frost Byte
Post-shave: Proraso – Alum Block
As per my last couple of posts, I've either gone with a head only or face only shaves. Never doubled up with both in the same shave.
Today I continued with that trend. The face only on Sunday morning. However I opted to use the aggressive Gillette Slim Adjustable on it's most mild setting, number 1. Even this is aggressive because of the rhodium plating. But no nicks this time, but a close shave.
Definitely need more practice with the Slim Adjustable.