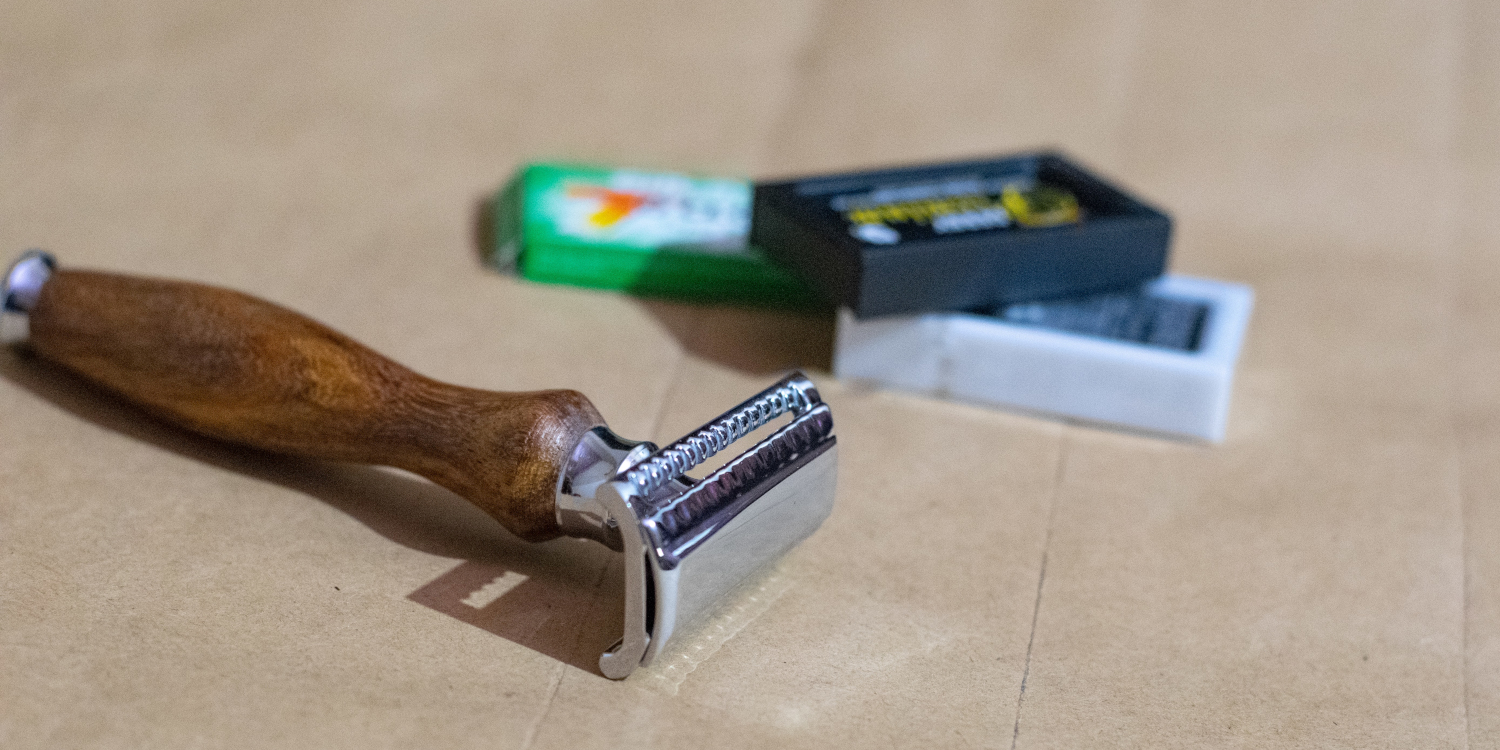 Prep: Hot Splash
Pre-shave: Phoenix Shaving – Ice CUBE 2.0
Razor: Razorock – Lupo Aluminium
Blade: Feather Hi Stainless
Brush: Stray Whisker – 452/24 Synthetic
Lather: Ariana & Evans – Vanille de Tabac
Post-shave: Ariana & Evans – Vanille de Tabac
The weekly head shave is due (although I rather it being biweekly) but I've been trying to work out my go to blades for the last couple of shaves as my sample pack is slowly dwindling. I have tried all my blade except one for up on the dome, the sharpest of them all, the Feather blade.
Loaded up the Feather blade, and prepped the hair with a hot splash of water and the Ice Cube from Phoenix Shaving. The other week I purchased some soaps and post-shave splashes, one of which I had been looking at quite a while ago.
Lathered up an unused soap, the Vanille de Tabac from Ariana & Evans. It created a smooth lather, not quite the scent I had expected, but still a great scent. A nice lather and a sharp blade and soon I had a smooth dome.
Another blade, and another smooth shave without too much irritation. Maybe I should go with the feather blades. 🤷‍♂️