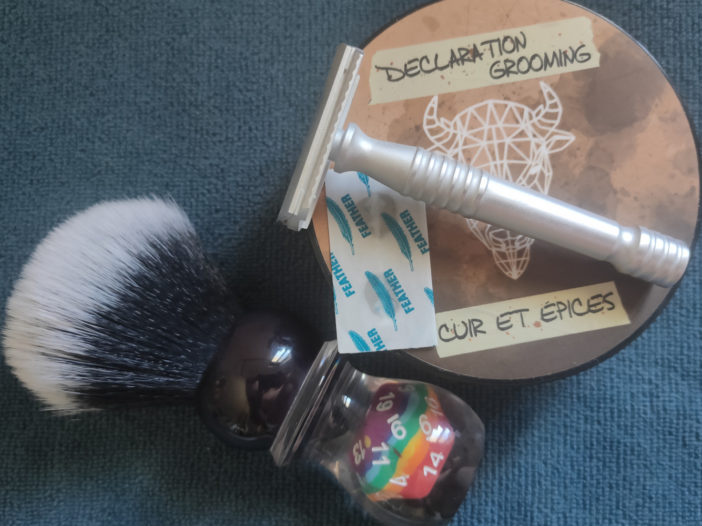 Prep: Hot Splash
Razor: Razorock – Lupo Aluminium
Razor: Gillette – Slim Adjustable
Blade: Feather
Brush: Yaqi – Lucky Dice
Lather: Declaration Grooming – Cuir et Epices
Post-shave: Proraso – Alum Block
Post-shave: Declaration Grooming – Cuit et Epices Splash
The shaving bandwagon has lost the wheels. It has been a week and half of no shaving either up on the dome, or around the face.
I contemplated going with the circle beard again, but opted out of this, love the clean feeling after feeling scruffy.
A new soap that I haven't used yet, Cuit et Epices from Declaration Grooming. Never used a Declaration Grooming soap before , so it was a nice change, and a nice shave in the end. I'm not 100% sold on the scent of this one, but it could grow on me.